Printing on canvas and fine art printing service
Print your photos on canvas,
Taking a photograph often is only a half of the job. Further digital image editing and enhancement allow to bring up the true beauty of the photograph. Once edited, the image is ready to be printed. Then, finished canvas are then stretched on a solid wood frame.
Once printed and mounted the canvas can be displayed straight away. However, as I understant that customers expect their art to last I use only high quality products. There are two main kinds of photohraphic prints.
Cheaper canvas are created with use of so called dye inks which are not very durable and the prints may fade after a couple of years.
WSphoto uses only pigment inks that are guaranteed to last at least 85 years and over 100 years when printed in monochrome, (black and white photos).
Also the prints are manufactured using high quality fine art Epson printer that uses ultrachrome K3 inks.
Basicaly, I strive to maintain quality by using only the best products available.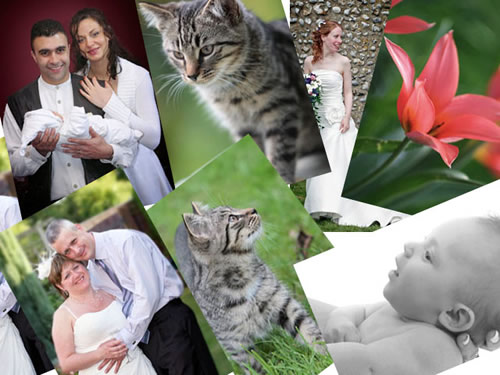 All you have to do is submit the photo as a digital file through e-mail or send a CD. Should you have an older print or a photographic film that you want to turn into a canvas print, it is also possible as I can scan the image and then print the photo onto a canvas.
Sizes and pricing
The following sizes of canvas prints are available:
square canvas
12 x 12 inch (30 x 30 cm) -£30
16 x 16 inch (40 x 40 cm) - £40
20 x 20 inch (50 x 50 cm) - £60
rectangular canvas
12 x 16 inch (30 x 40 cm) - £35
16 x 20 inch (40 x 50 cm) - £45
16 x 24 inch (40 x 60 cm) - £60
20 x 30 inch (50 x 70 cm) - £70
panoramic canvas
8 x 24 inch (20 x 60 cm) - £40
12 x 36 inch (30 x 90 cm) - £60
16 x 47 inch (40 x 120 cm) - £95
The above prices include basic image editing and correction such as colour correction, blemishes removal and red eye reduction.
Special effects and custom image manipulation service is possible at a cost.
The prints are expected to last at least 85 years without fading for colour photos and over 100 years for monochrome (black and white) photos.
The images can be submitted for printing via e-mail.
mail to: printoncanvas@waldemarszerkusphotography.com

Professional photography services in Norwich Norfolk UK
Wedding photography in Norwich, Norfolk, United Kingdom
Portrait photography, Commercial photography, Printing on Canvas